BICARmed® solution
4 international patents, 8 years of research and development, 98% effectiveness in all RMDs cleaning, even the most difficult ones.
SAFECleanBox is a medical device that uses SAFEKlinic,® sodium bicarbonate in granules, and low pressure compressed air.
The flow of bicarbonate and air, conveyed through a handpiece, strikes the surface of the instrument uniformly and continuously. The dirt is thus removed in depth, even from the most complex geometries and with the most adherent contaminants.Through a second handpiece it is possible the complete rinsing of the tool.
The mechanical action of the granules has no abrasive effects: the kinetic energy is absorbed by the granule itself which, after the impact with the surfaces to be cleaned, is destroyed.
SAFEKlinic® sodium bicarbonate is noncorrosive, completely soluble, and biodegradable. Therefore, it does not pollute the environment and it is safe for operators.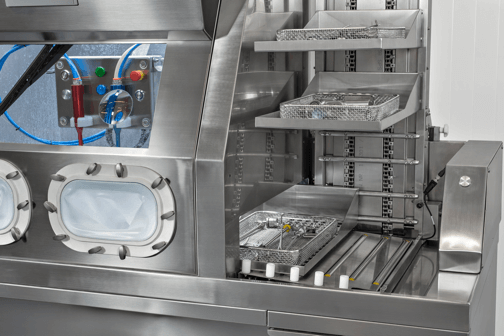 Better protection, operator safety
BICARmed® treatment guarantees effective cleaning without any aggressive substances use for RMD and for the environment and in maximum safety for the operator. A closed cabin isolates the work area preventing the operator from coming into contact with dangerous contaminants.
Better cleaning, patient safety
RMDs effective cleaning is an essential requirement to achieve sterility and therefore protect patient safety. Bicarmed® treatment guarantees surprising results even on the most complex instruments and on the most adhering contaminants.
Lower maintenance costs
An effective cleaning prevents the accumulation of debris deposits on the instruments' surface, thus reducing instrument damage from oxidation. BICARmed® treatment cleans instruments in depht and removes the biofilm, extending the life cycle of instruments and reducing maintenance cost.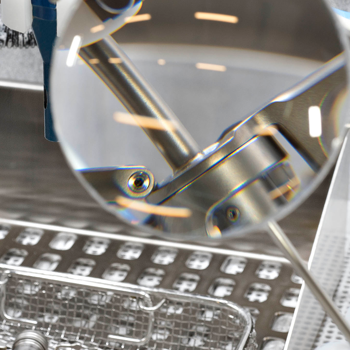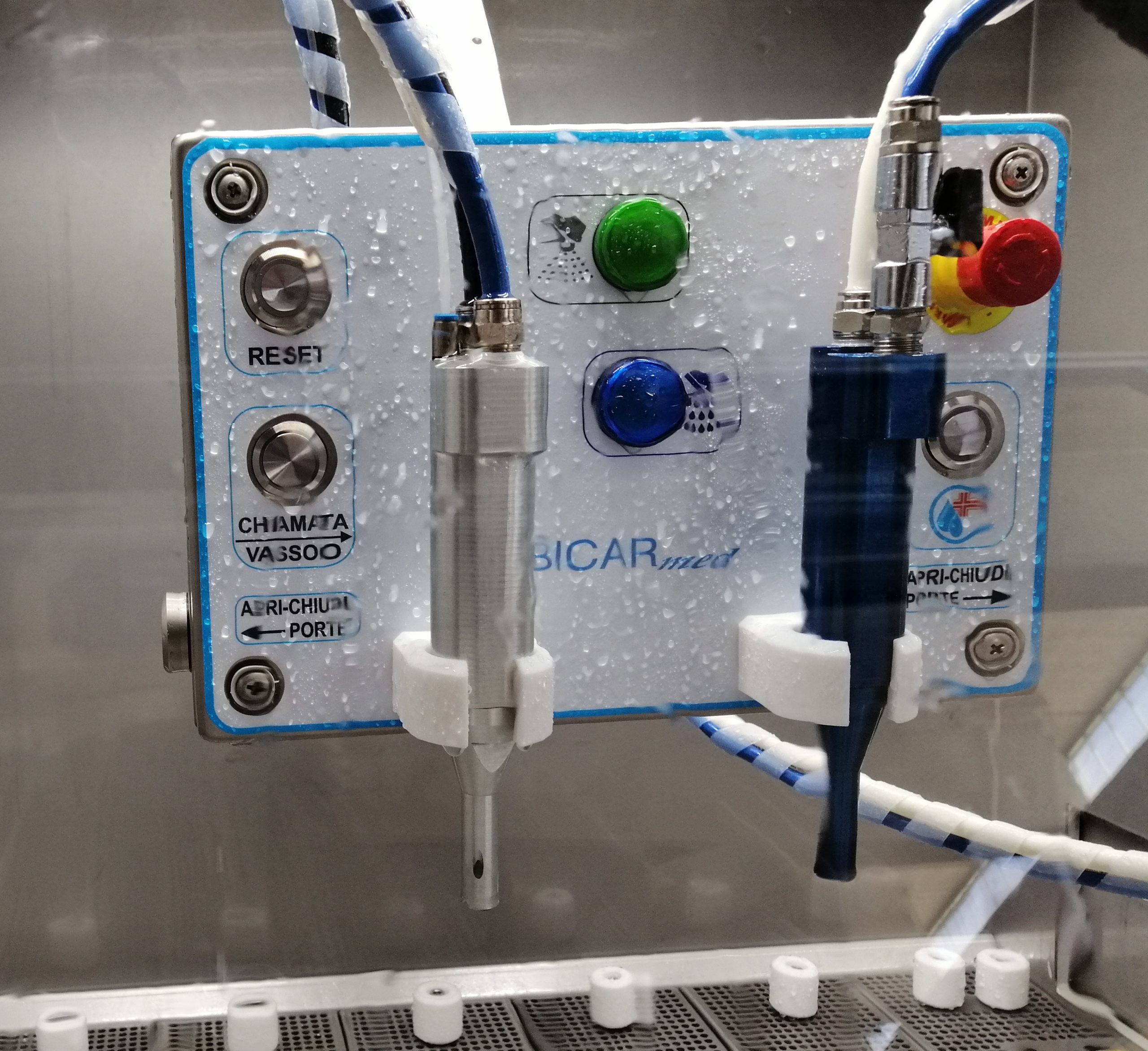 Certifications and patents
SAFECleanBox is certified and CE marked as Medical Device in I class, in compliance with the European Directive 2017/745/EEC.
BICARmed® holds 4 patents filed and recognized.
Precise, safe for the operator, delicate on the instrument
SAFEKlinic® sodium bicarbonate
Contact us
Get in touch with us. Please fill out our contact form to send an email to our Customer Service team.